BA@precisionstaffingusa.com
October 22, 2014
News Release
Ballmann Named Certified Staffing Professional® by the American Staffing Association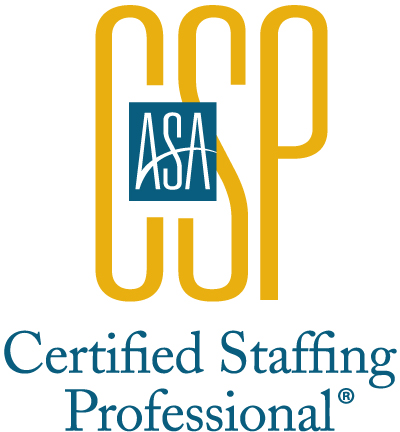 Martika D. Ballmann, Account Manager, Precision Staffing Services, LLC., recently received the Certified Staffing Professional designation from the American Staffing Association.
The CSP® program promotes industry-wide competency standards through a uniform national program. Credential individuals must successfully complete an exam on labor and employment law principles and ethical practices applicable to the staffing industry, including the Affordable Care Act.
For more information about the CSP program, visit americanstaffing.net.
For more information about Precision Staffing Services, visit Precisionstaffingusa.com.
The American Staffing Association is the voice of the U.S. staffing, recruiting, and workforce solutions industry. ASA and its affiliated chapters advance the interests of the industry across all sectors through advocacy, research, education, and the promotion of high standards of legal, ethical, and professional practices. Visit americanstaffing.net.
Contact:
Precision Staffing Services, LLC
10250 Alliance Rd., Ste. 105
Cincinnati, OH 45242
(513) 372-6020 x 204
Fax (513) 372-6024